The Starfish Cottage Cakes
Visually stunning wedding cakes can't begin to describe the edible creations made by The Starfish Cottage Cakes. This boutique bakery located in Fort Lauderdale needed an updated visual identity. I wanted to convey their intentionally delicious cakes tagline into a fine visual identity. Our challenge was to create a mark that accompanies their premium artisan sweets. In a competitive market like South Florida, The Starfish Cottage Cakes wanted their logo to match their aesthetic - luxurious, unique and extraordinary.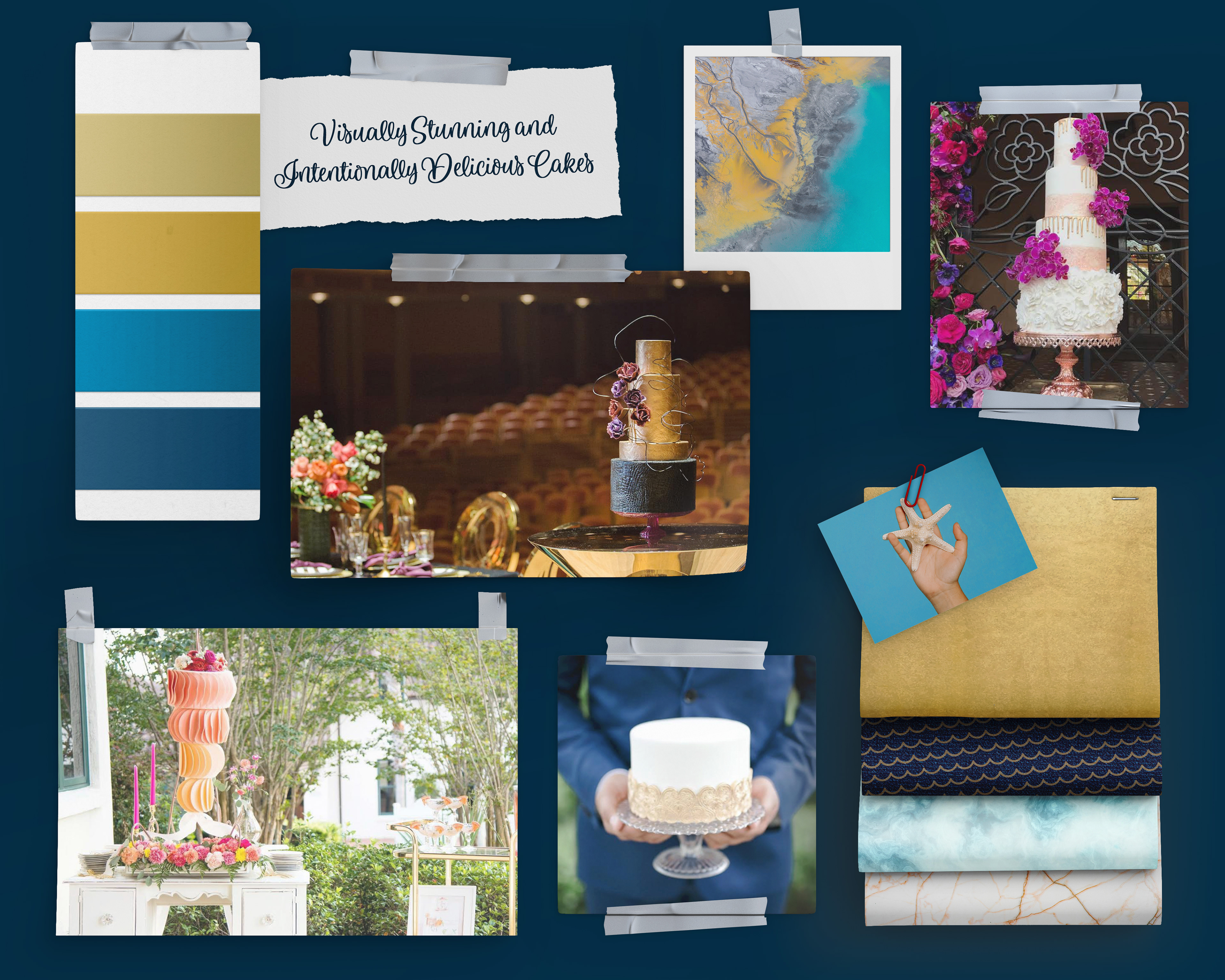 I began with an updated brand mark for The Starfish Cottage Cakes. It is a marriage of harmony, symbolism, lines, and shapes. The main imagery displays images of five cupcakes. These stand for the five pillars of what the bakery stands for Quality, Integrity, Service, Innovation, and Memorability, all of which encompass the shape of a starfish. Furthermore, movement brings your eye from the focal point of the mark to the curvaceous typography. Together these shapes, lines, and text create a supportive and strong brand mark. The mark now separates them in their highly competitive luxury wedding cake niche market.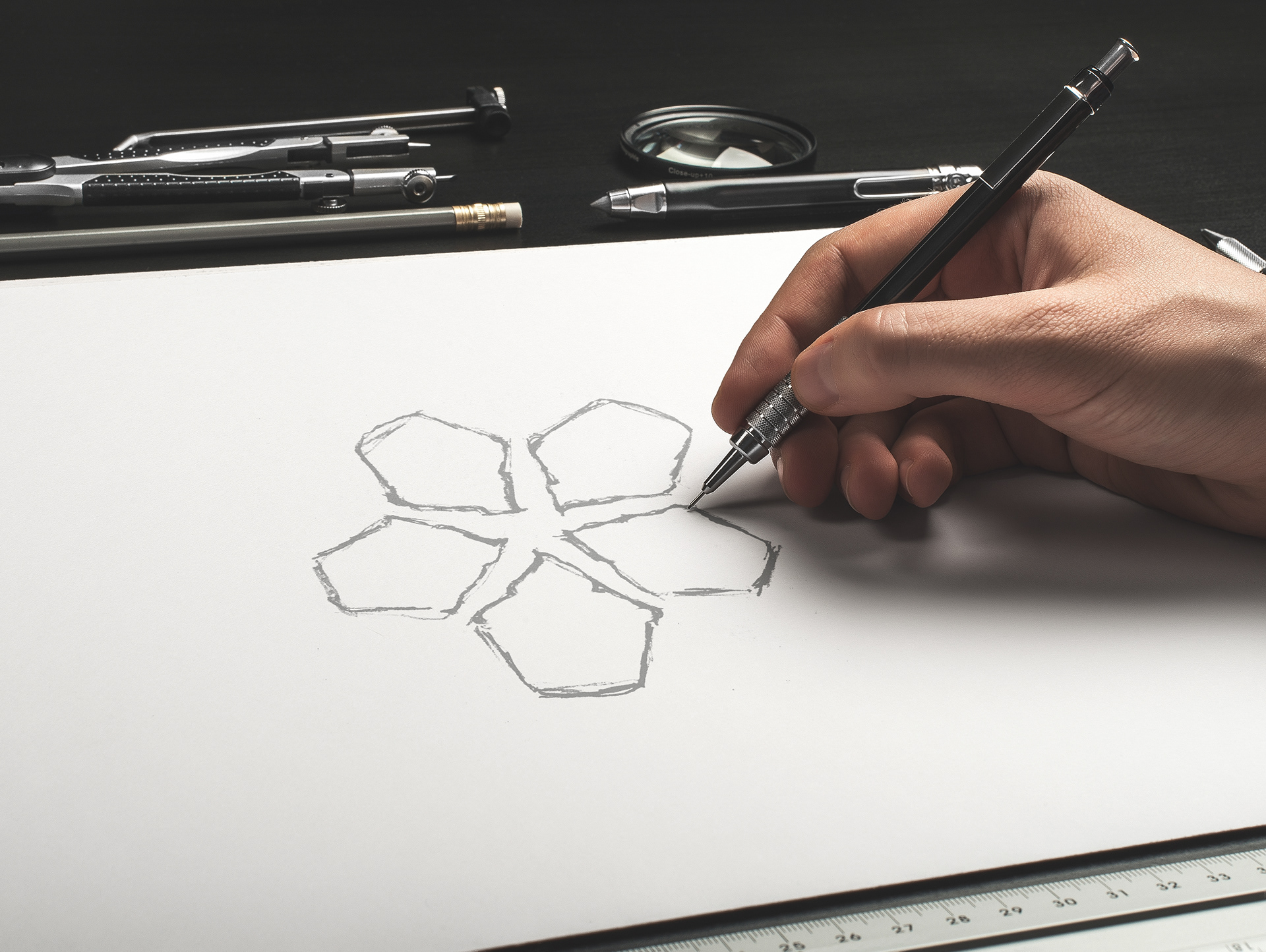 Color theory and psychology are very important visual identities. Color can evoke a wide range of responses to viewers, and it is important to understand the effect it has. The Starfish Cottage Cakes brand mark is met with a savvy, yet unconventional color scheme. The gold was chosen as the primary color because it is associated with luxury and success. This color is the cousin of yellow and shares many similar attributes. It brings an uplifting shine and applies influence to the main mark.

We selected aqua blue in the typography to contrast the lightness of the main logo mark's gold tones and to stand out on lighter backgrounds. Blue is found in warm waters of the ocean where starfish live and prosper. We selected blue as a secondary color for the mark because it invokes cleanliness, strength, dependability, and coolness. Most hues of blue convey a sense of loyalty, cleanliness, and understanding. Aqua blue graduates to a dark blue which is associated with trust, dignity, intelligence, and authority.