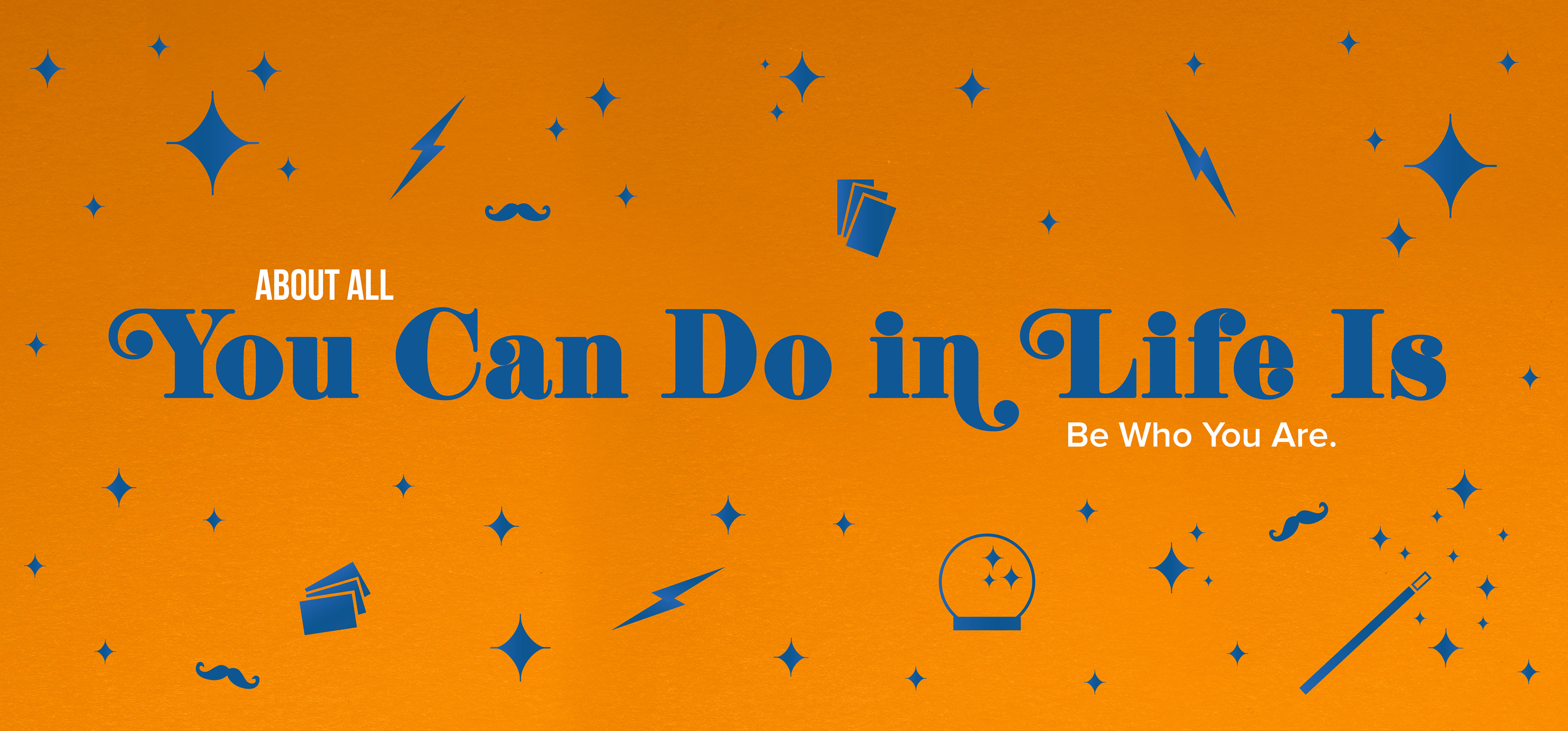 About Me & My Passion for Creative
Nick Tuma is a freelance graphic designer, SEO strategist and content creator. He loves to help small and medium sized businesses with logo design, SEO rankings, business strategy, and the ever-important graphic content. Nick takes pride in achieving wonderful and measurable results in every project through completion.
My Education While Serving in the Army
He first began his creative education at Cypress Lake Center for the Arts high school, in Fort Myers, Florida, where he was immersed in the Fine Arts. While creating art for hours every day for four years he wanted to further pursue education and skill sets to help businesses with their branding and digital marketing. After graduating, Nick decided to attend a technical school for Commercial Art at High Tech North Technical School. After a year in the Commercial Art program he was activated in the U.S. Army National Guard because of the September 11, 2001 attacks.
Concurrently while serving his country, he began classes at Tallahassee Community College (TCC). TCC was a major turning point for his career in graphic design in which he received an Associate of Art in Creative Writing. He then decided to pursue a higher-level degree to become a freelance designer. He acquired a Science Degree in Visual Design and Communication from Florida Agricultural and Mechanical University (FAMU). Promptly after graduating he began his freelancing career. Nick also holds minor degrees in Creative Writing, Photography and Print Management from FAMU.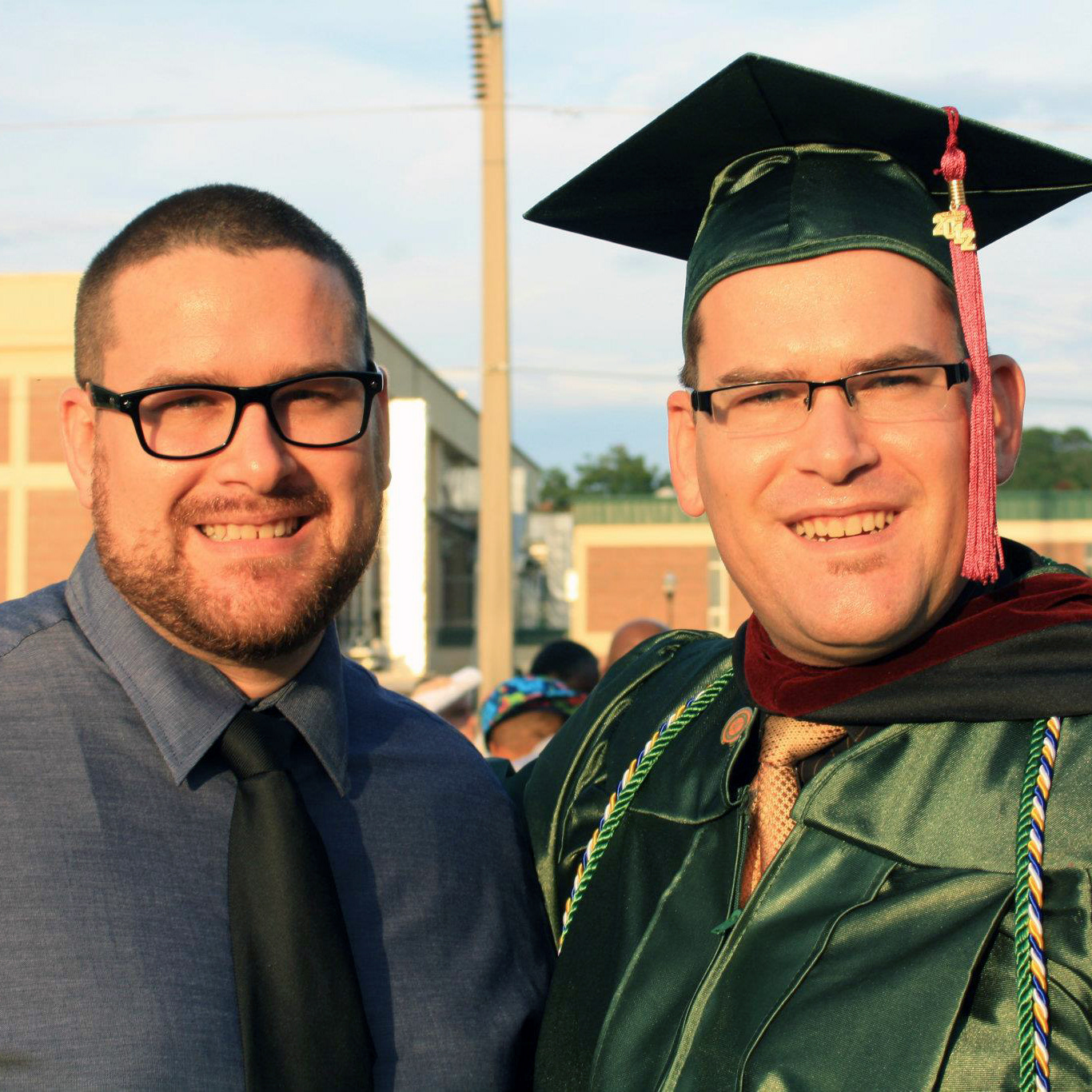 Graduation day from Florida Agricultural and Mechanical University with my twin brother Matt Tuma.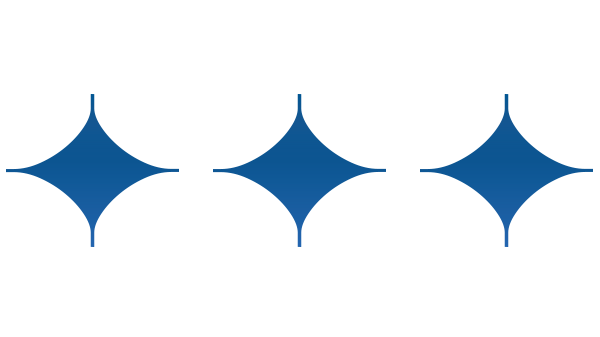 Becoming a Freelance Graphic Designer
He then decided to pursue a higher-level degree to become a freelance designer. He acquired a Science Degree in Visual Design and Communication from Florida Agricultural and Mechanical University (FAMU). Promptly after graduating he began his freelancing career. Nick also holds minor degrees in Creative Writing, Photography and Print Management from FAMU.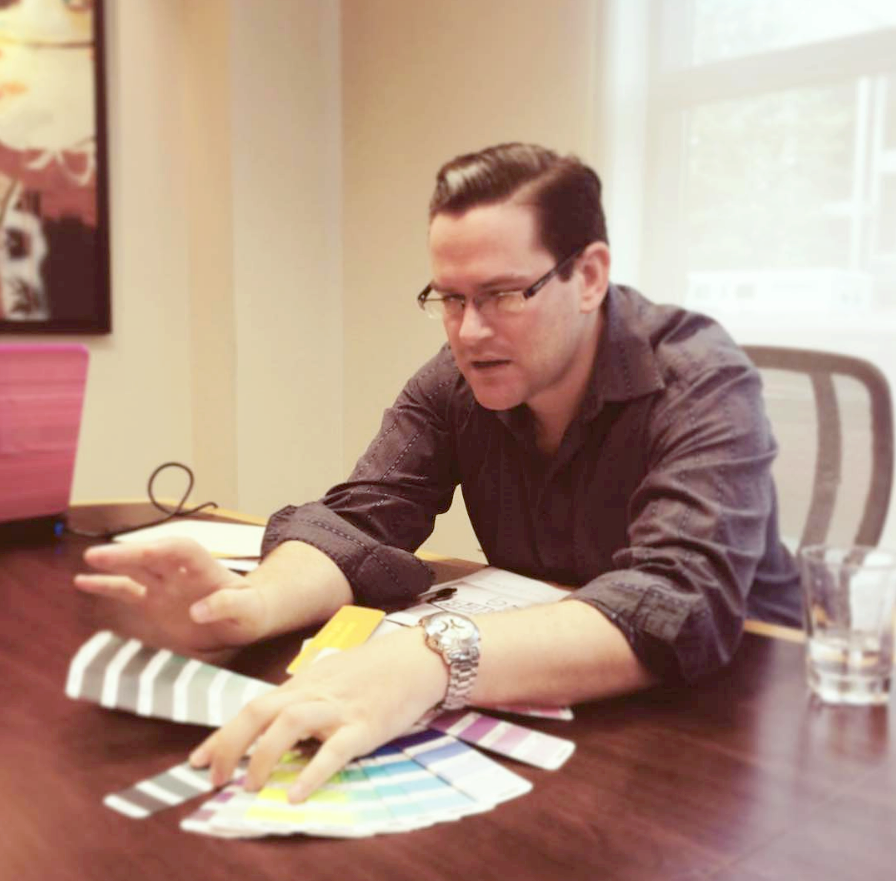 Partnerships in Digital Marketing
He creates passionate and transparent partnerships with local businesses through digital marketing, social media management and everything creative. Visual and verbal communication not only enriches lives but serves as building blocks for numerous endeavors. Boundless creativity helps achieve outcomes beyond what is expected.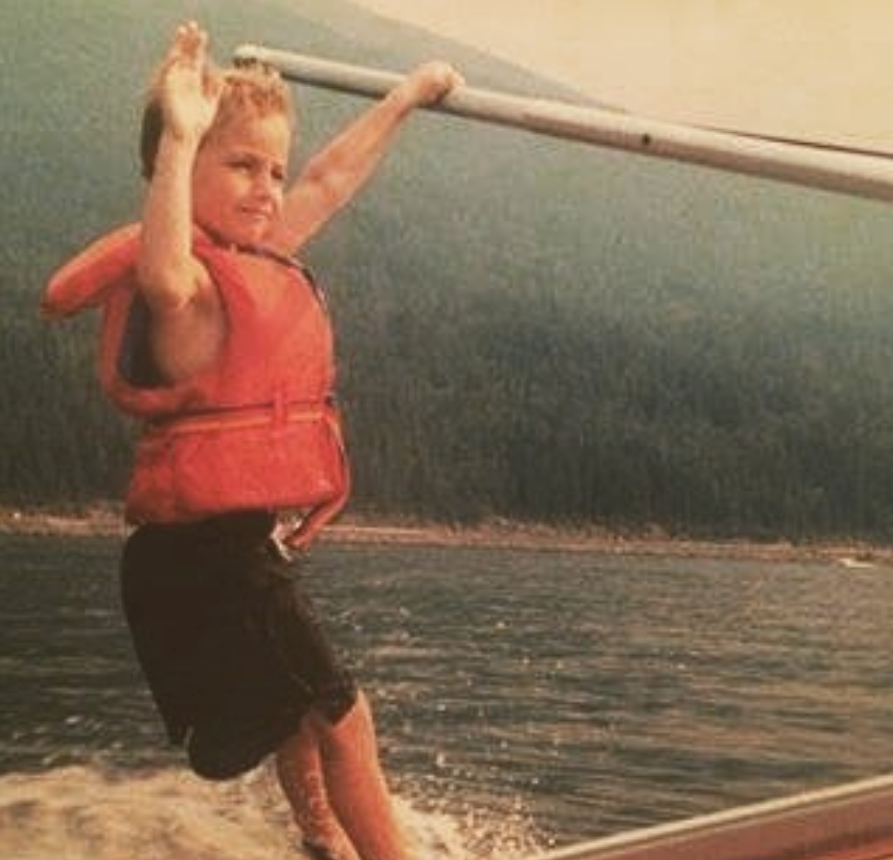 Download a PDF version of my resume by clicking on the button.
Otherwise, please feel free to explore my resume outlined below.
Marketing & Advertising:

Graphic Design, Large Format Design, Online Marketing, Website Content, Social Media Campaigns, Social Media Growth and Best Practices, and

Management
Digital Design & Content:

Website Des

ign, Digital Advertisements, Newsletter Design, Content Creation, Blog Writing, and Publishing
Development & Strategy:

Creative Marketing, Self Starter, Campaign Brainstorming and Execution, Flexibility, Adaptability, Pay Per Click Campaigns, Email Marketing, and Analyzing of Analytics 
Management Qualities:

Idea Execution, Self Starter, Encourager of Good Relationships, Discipline, Planning, Analytical Thinking, Making Decisions, and Problem Solving
RELEVANT EXPERIENCE
Freelance Designer and Marketer, Tallahassee Florida
Freelance Graphic Designer and Content Creator, August 2009 – Present
• Establish goals and deliver greater brand awareness and engagement for 30+ companies including, insurance, real estate, bakeries, beekeepers, roofers, handymen, jewelry, clothing and seamstresses.

• Design collateral including logos, mock-ups, trade show exhibits, billboards, vehicle wraps, banners, business cards, letterheads, brochures, invitations, contracts, labels, newsletters, and posters.
• Manages digital marketing including pay-per-click campaigns with Adwords and Facebook Manager. 
• Directs partners on positive outcomes of their return on investment through data analysts through analytics. Manages all aspects of Search Engine Optimization both on-page and off-page.
• Content development including blog posts, marketing ideas and competitor research.
Dreams Abroad, Tallahassee Florida
Web Design, Graphics and SEO, August 2017 – July 2020
• Oversaw the daily website maintenance of Dreams Abroad. Coordinated updates, blog posts, and functionality. Organized and managed topics for 30+ writers publishing 2 blog posts a week for 3 years.
• Redesigned website. Planned and researched SEO to engage numerous keywords for the travel industry which ranked on the first page of Google. The monthly viewership was up 3,428 in July 2020.
• Managed social media accounts and directed partners on a positive and proactive track for online brand development and marketing.
Hatch & Fly, Tallahassee, Florida
Art Director, September 2014 – October 2018
• Support and assisted by creating a design plan, presentations, and pitches for local businesses. Created marketing plans for onboarding directives and timelines.
• Developed numerous marketing deliverables including logos, brochures, newsletters, infographics, presentations, and advertisements and guaranteed they exceeded the expectations of clients.
• Lead in design, development, and implantation of graphics, layout, and production of communication materials for more than 20 companies.
The Tallahassee Democrat, Tallahassee, Florida
Freelancer Graphic Designer, May 2012 – Jan 2018
• Implemented a plan to launch a web-based restaurant inspection database which created a surge of new website visitors and won an award for Best Digital Journalism in 2012.
• Visioned, re-branded and designed social networking interfaces and graphics to create consistency throughout the web which some ads had an engagement of over 300 shares.
• Created graphics, booklets, programs, and shot photography, for publication.
Express Printing, Tallahassee, Florida
Print Manager, Graphic Designer and Sales Accounts, July 2013 – August 2014
• Planned and directed activity for the print shop including budgeting, procurement, public relations and engagement with 300+ client and partner community.
• Collaborated on the design and development process including selection of materials and management of priorities. Worked under strict deadlines, sometimes less than 24 hours.
• Supervised employees engaged in pre-press preparation, design services, and binding operations. Created a follow-up process once the delivery was received.
Florida Army National Guard
Staff Sergeant, Recovery Supervisor, Equal Opportunity; January 2001 – November 2013
• Tours served in Tampa (2004-2005), Germany (2005) and Iraq (2009, 2010)
• Lead more than 40 combat missions with seven personnel providing asset recovery across Mosul, Iraq. 
• Fulfilled a range of duties for both combat and peacekeeping missions, gaining experience in senior leadership duties; base security; and first responder duties.
• Honors included Global War on Terrorism Service Medal (2010), Armed Forces Reserve Medal (2010), Iraq Campaign Medal - two campaign stars (2010), and Army Commendation Medal (2010) 
EDUCATION & PROFESSIONAL DEVELOPMENT
American Institute of Graphic Arts Tallahassee Chapter
Executive Board Member Treasurer, September 2017 – March 2020
AIGA, the professional association for design, is committed to advancing design as a professional craft, strategic advantage, and vital cultural force. As the founding treasurer, I was responsible for managing the fiscal sustainability of the local chapter's inception and first years.
Bachelor of Science in Graphic Communications 
Florida Agricultural and Mechanical University, Tallahassee, Florida
• Major: Graphic Communication; Minors: Fine Art, Photography, and Print Management
• Graduated Summa Cum Laude
• Member of Epsilon Pi Tau Honor Society, 2011-2012, served as Vice President for two semesters.
Associate of Arts in Graphic Design
Tallahassee Community College, Tallahassee, Florida 
• Minor in creative writing
Certificate in Commercial Art as Design Assistant
High Tech North Technical School, Cape Coral, Florida
• Commercial Art and Graphic Design