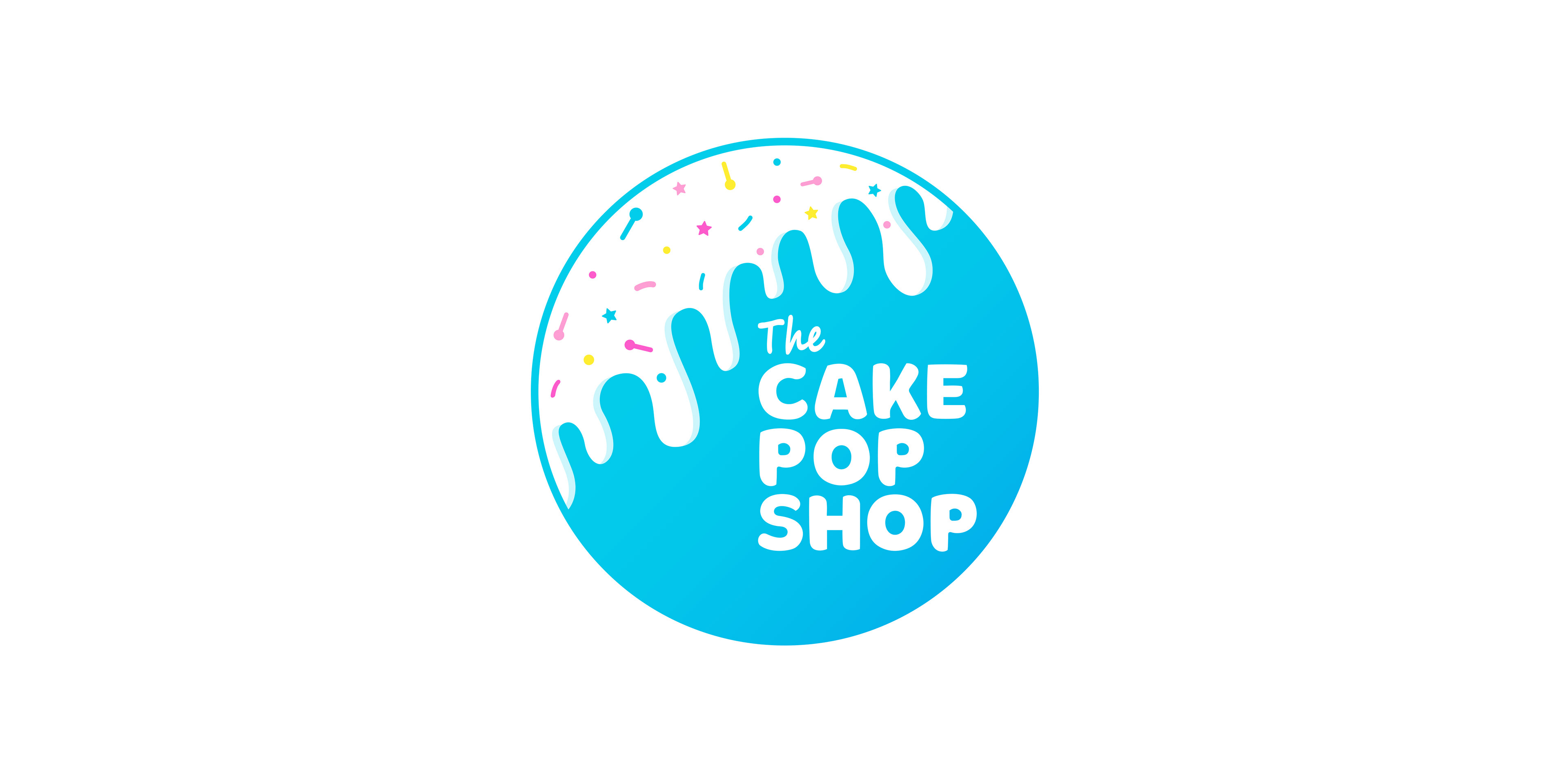 The Cake Pop Shop | Making Your Occasions Sweeter

The Cake Pop Shop is
a licensed and insured cottage food business operated in Jacksonville, Florida. We make artisan cake pops and oth
er chocol
ate-covered desserts for weddings, parties, corporate gatherings, gifts, and all special events. We bring your sweet vision into reality and leave your guests amazed with your unique dessert table.
The Cake Pop Shop is devoted to hand-crafting edible works of art that will leave your guests in awe. Jennie and the team will provide you with consistent quality, impressive selection and impeccable service. We will do this by using premium ingredients in every freshly baked dessert we create. All desserts will be immaculate and engage your senses and tempt your sweet tooth.
Our priorities are people, product and process. We put everything into the people we work with, creative culinary techniques for flawless delicious desserts, and the process used from start to finish.

Lastly, you can count on Jennie and her passionate team to use professional ingredients, and innovative techniques to achieve creative and delicious desserts. Creating flawless treats that are highly detailed is important to us. We not only want our customers' expectations to be met, we want to exceed them. We will continuously provide impeccable client service to our ever growing Cake Pop Shop family of clients.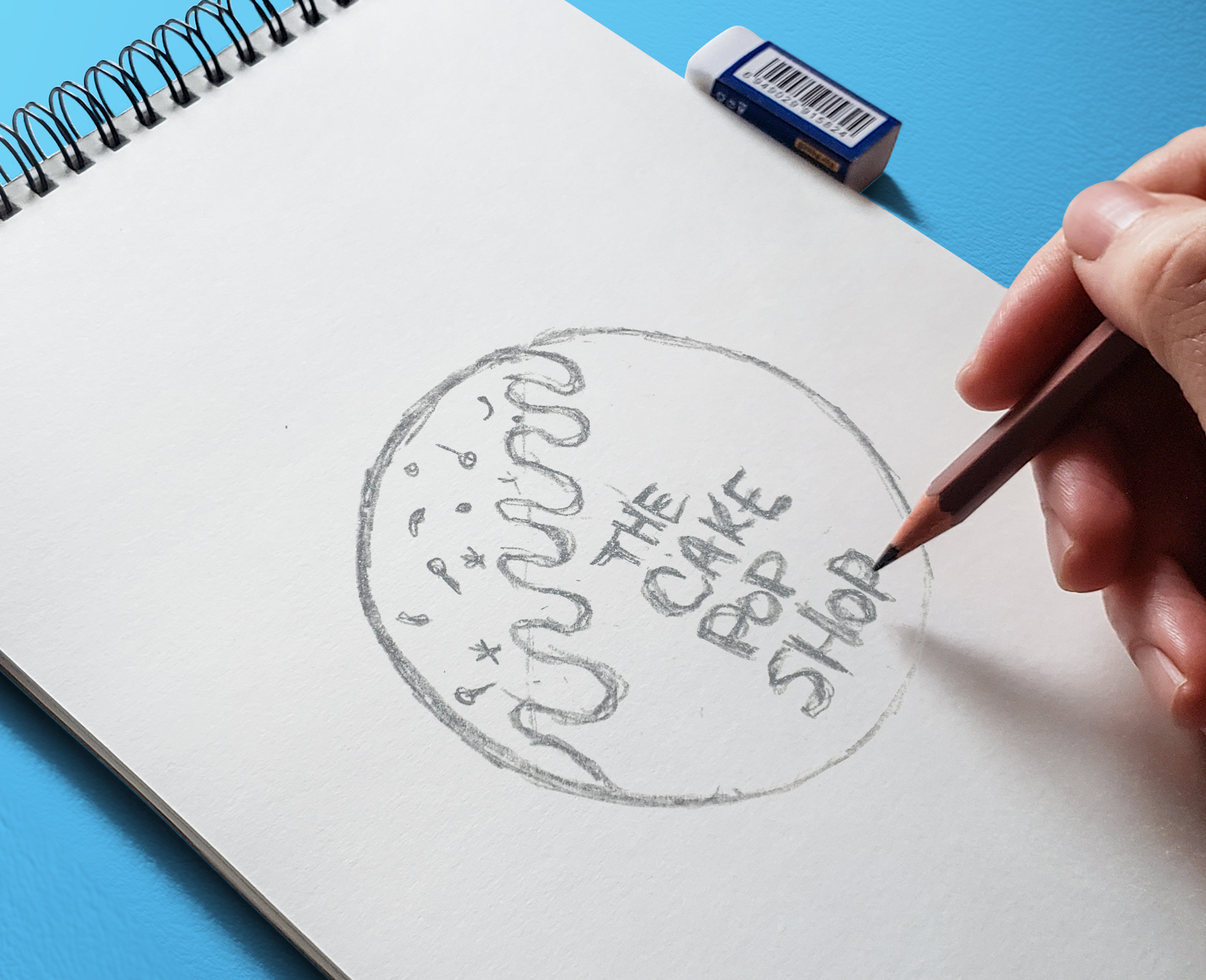 Our challenge was to provide an updated logo to The Cake Pop Shop in Jacksonville. The logo needed to be practical and simple in form. It also needed to keep the logos original message to its target audience.

The Cake Pop Shop is a Jacksonville, Florida business creating fully customized, artisan cake pops & desserts since 2012. Their artisan desserts include cake pops, chocolate-covered strawberries, apples, pretzels, oreos, marshmallows, Rice Krispies among their offerings of chocolate delicious covered treats.

The delivered solution for The Cake Pop Shop brought together colors, shapes, and typography. The brand mark is immediately recognizable and updated with a playful, bold feel.

The main imagery includes a round blue circle implying a cake pop with a melted white chocolate drip and sprinkles. Movement brings your eye from the focal point of the chocolate drip and sprinkles to the company name in bold typography. Together this shape and font combination creates a supportive and stable brand mark that surpasses the old logo identity.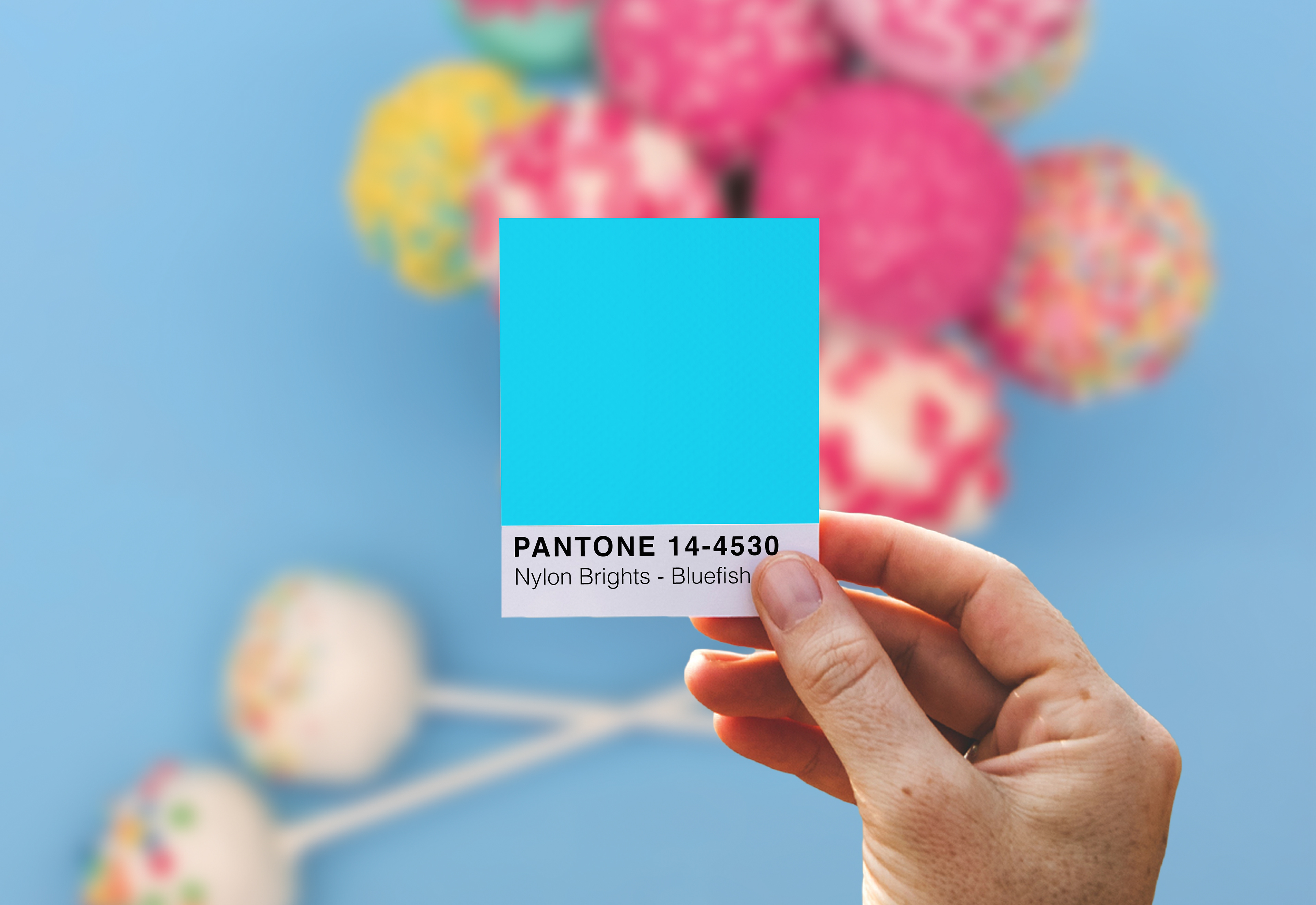 Color theory and psychology is very important in conjunction with brands like the Cake Pop Shop logo. Color can evoke a wide range of responses to its viewer, and it is important to understand the effect it has.

This brand mark is met with a bold iridescent blue, secondary white and supporting colors such as yellow, pink and magenta. We selected iridescent blue, as a primary color because it represents trust, honesty, and loyalty. It brings calmness to an erratic day. White contains an equilibrium of all the colors in the color spectrum. It represents both the positive aspects and shows cleanliness.

We selected yellow as a supporting color because it is spontaneous and fun. It is often associated with food and found in nature used on flowers and bees. The color pink represents compassion. The owner bakes every piece of her bakery with love and it is shown in her custom creations. This relates to the color pink and the unconditional love and understanding she has for her craft. Last but not least, the color magenta which is also associated with love but with a deeper passion. It promotes compassion, kindness and cooperation and encourages a sense of self-respect and contentment in those who use it. This color is a combination of red and violet the energy of red but restrained by the quiet energy of violet. They give it an identity and structure besides what you see.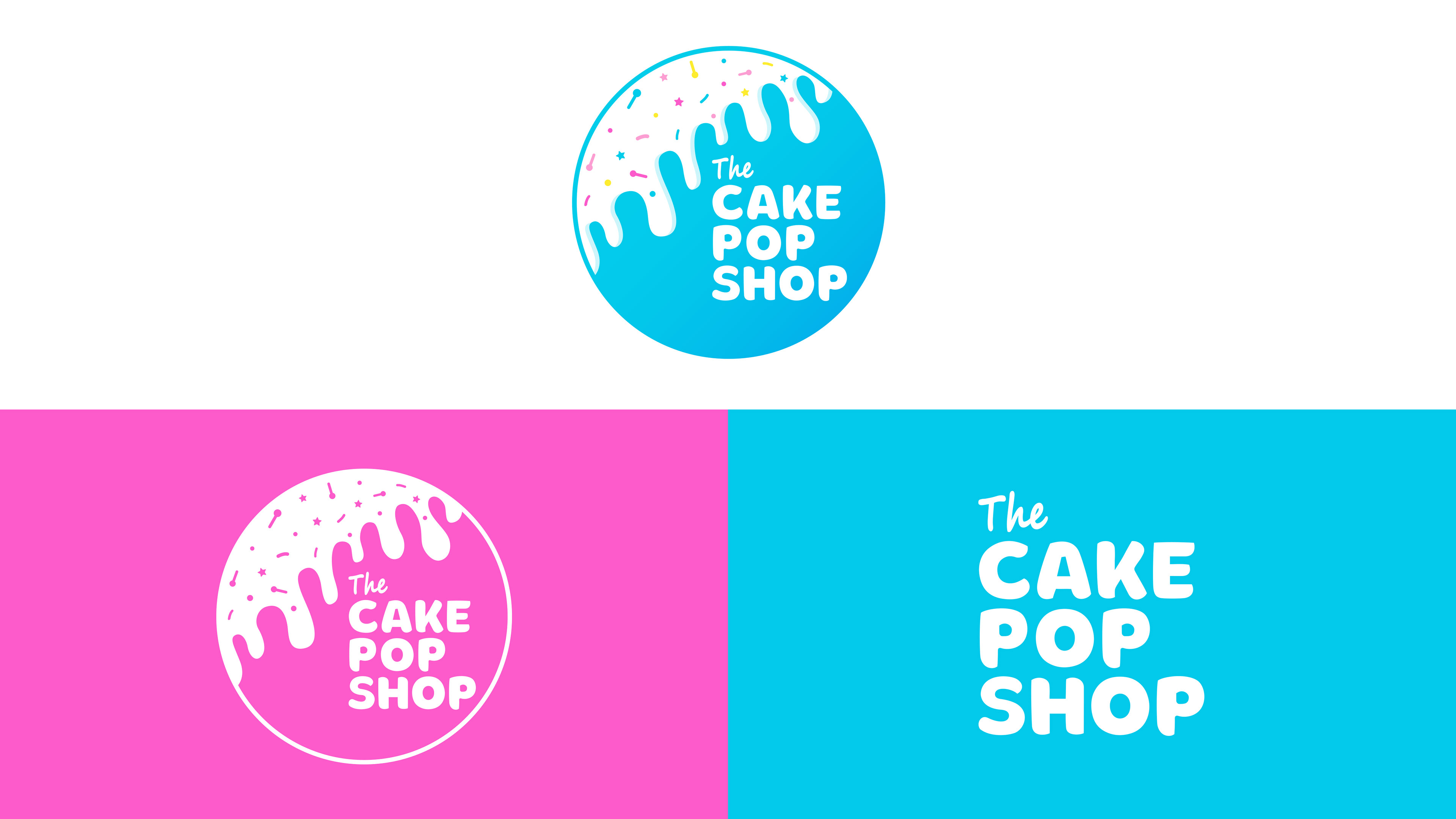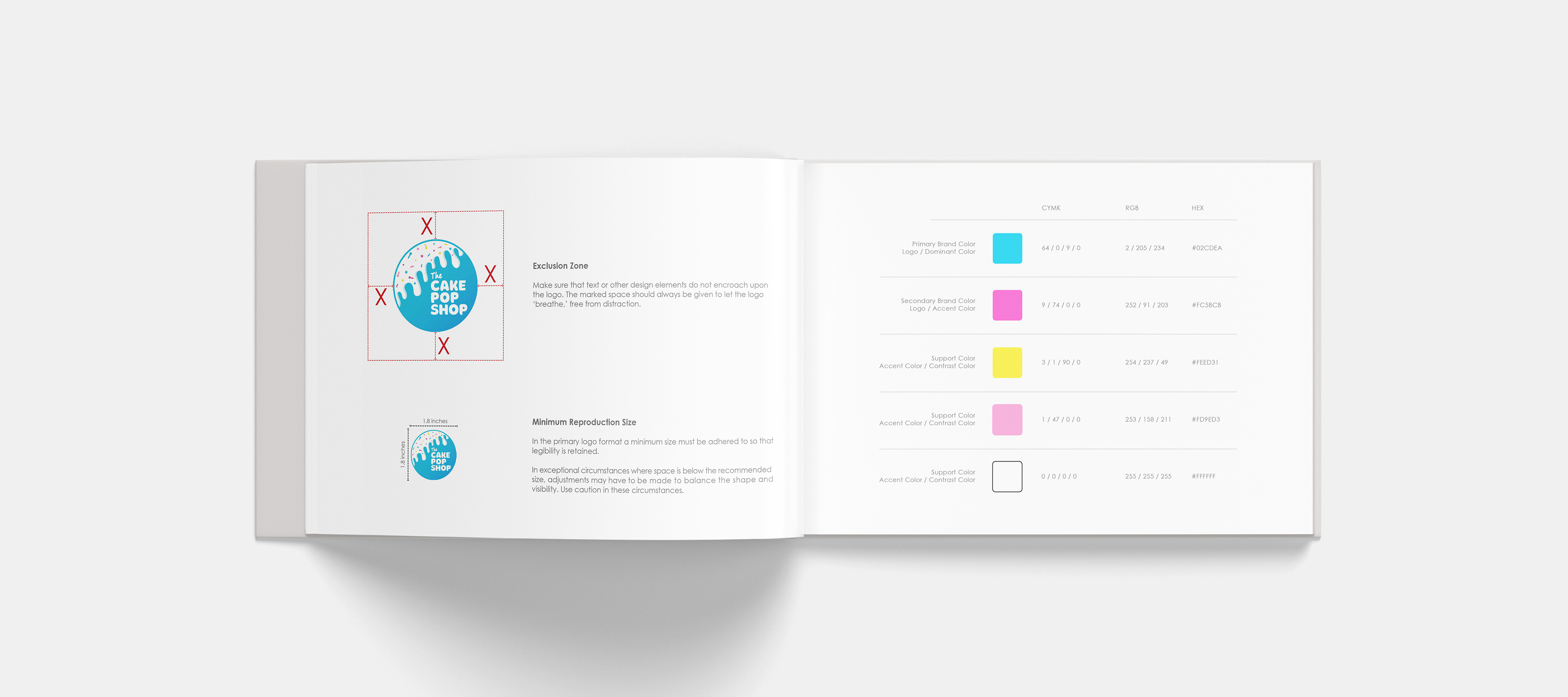 The Cake Pop Shops' Vision


The Cake Pop Shops' vision is to be Jacksonville, Florida's only choice for cake pops and delicious desserts. When someone begins to plan an event, we want The Cake Pop Shop to be the first business they call for delicious treats or to help plan their dessert table. 

We want to provide immaculate cake pops and other chocolate-covered treats to everyone. Our goal is to provide our customers with an unforgettable experience.  We want our clients to feel taken care of from the very beginning and throughout the creative process. 

Our customers not only get what they are requesting but our team exceeds their expectations with our finished product. Because of this work ethic our customers can trust you have come to the right place.


The Values of The Cake Pop Shop

• Successful partnerships begins with complete honesty and integrity.
• We will create value beyond our customer expectations.
• Communication is the cornerstone of your experience with our desserts.
• You can count on The Cake Pop Shop to bring you desserts to celebrate every occasion.
• Our guiding principle is to create edible works of art that engage your senses using quality ingredients. 
• We will inspire the future by crafting our desserts with love and educating the industry.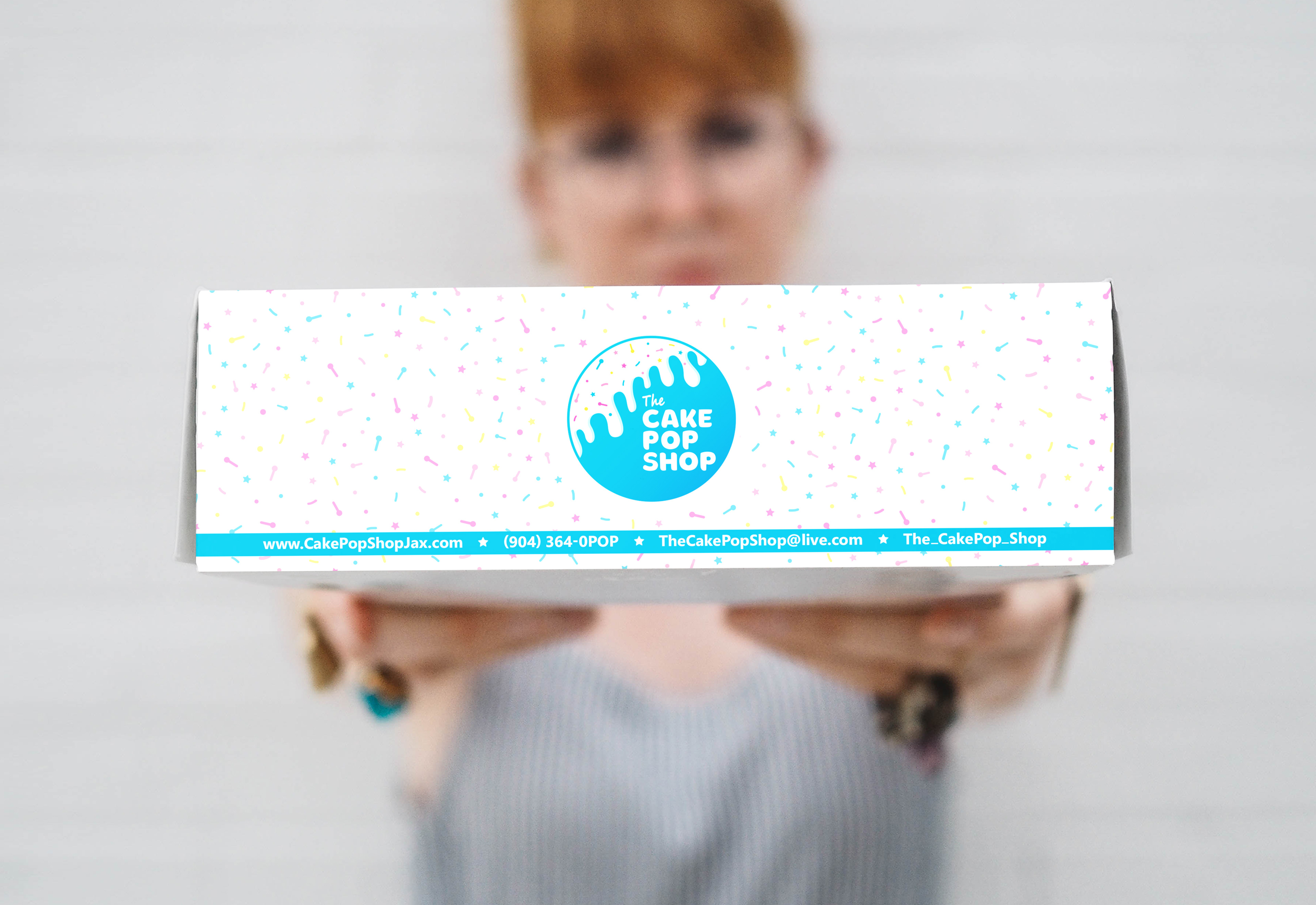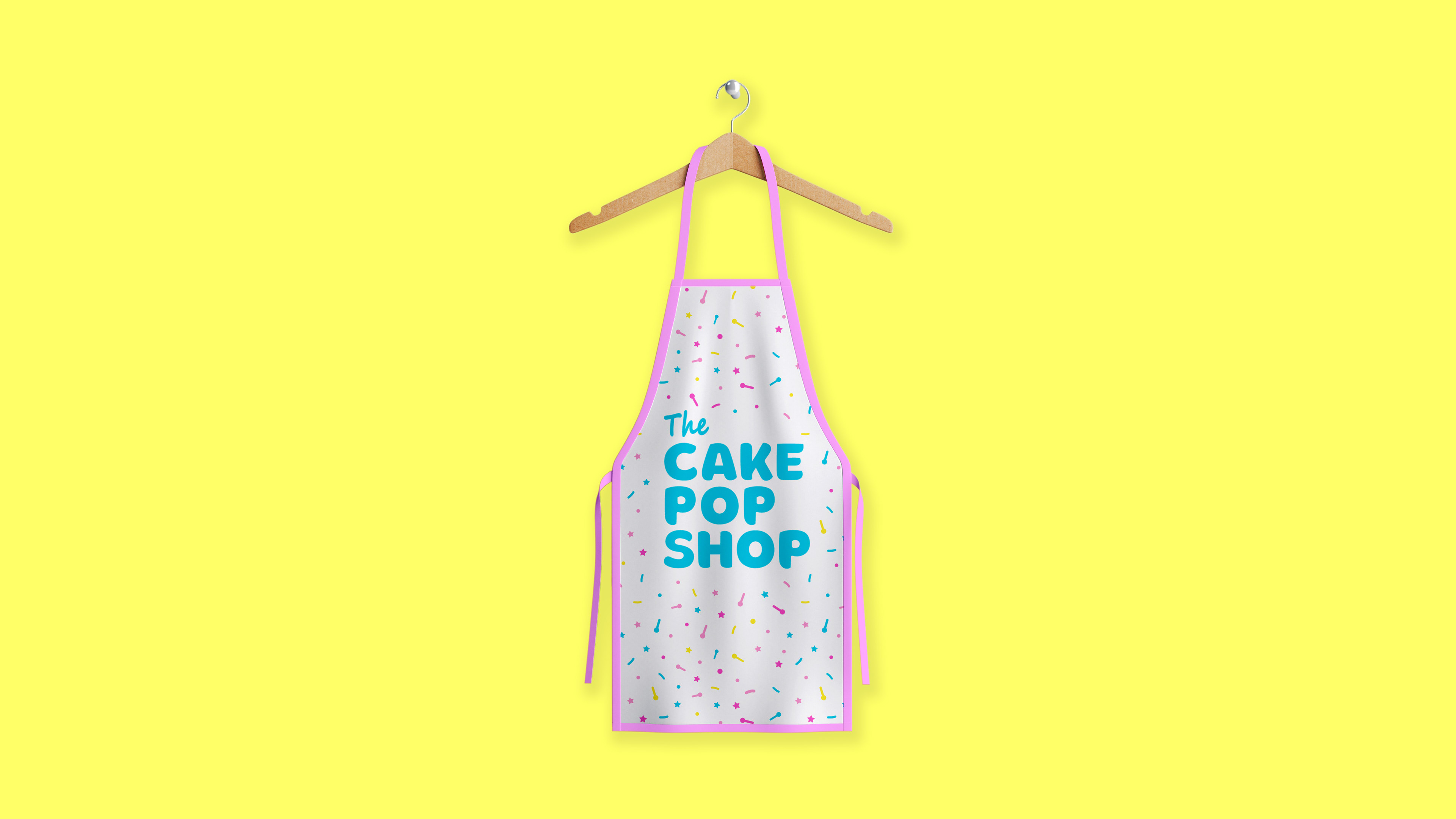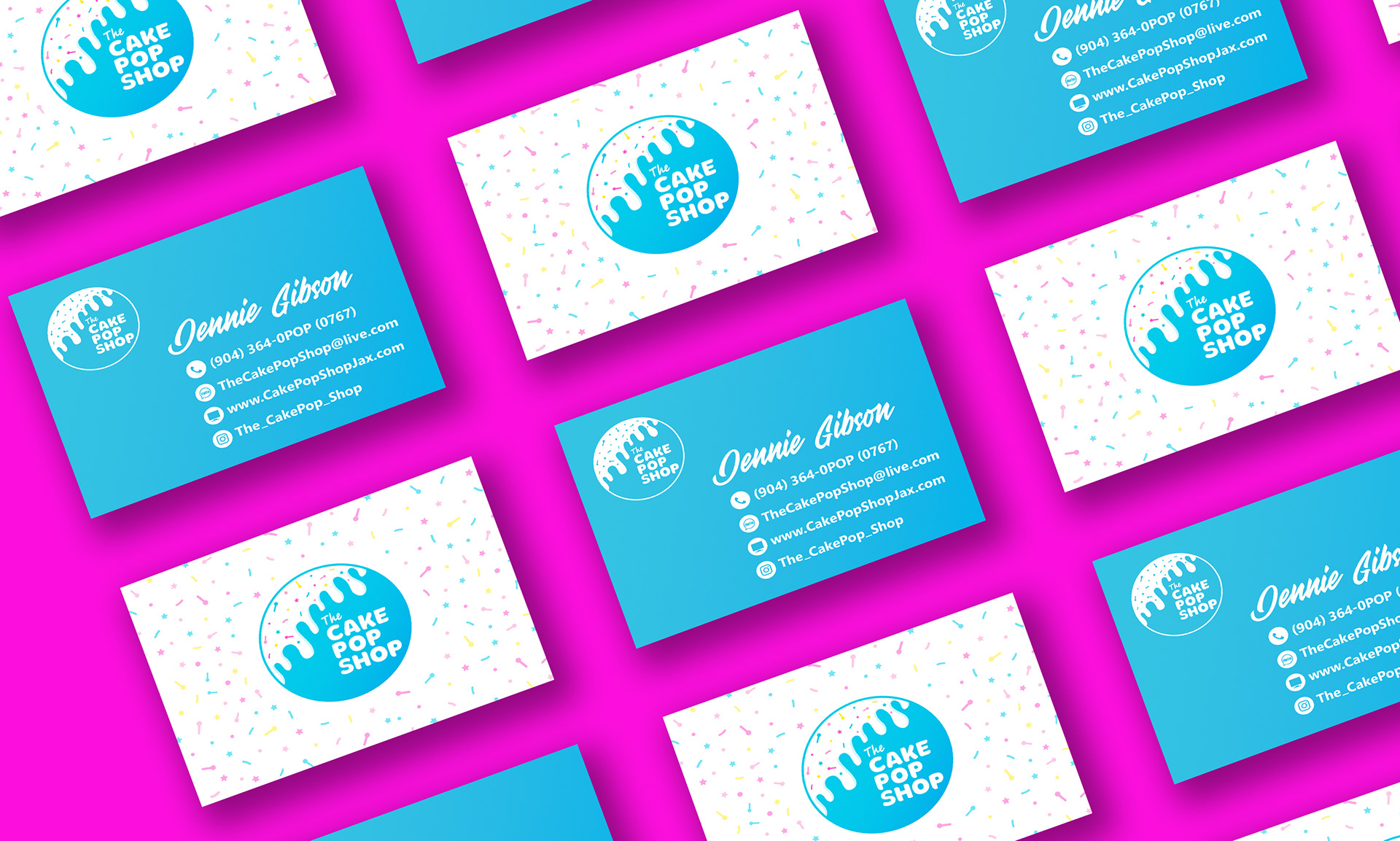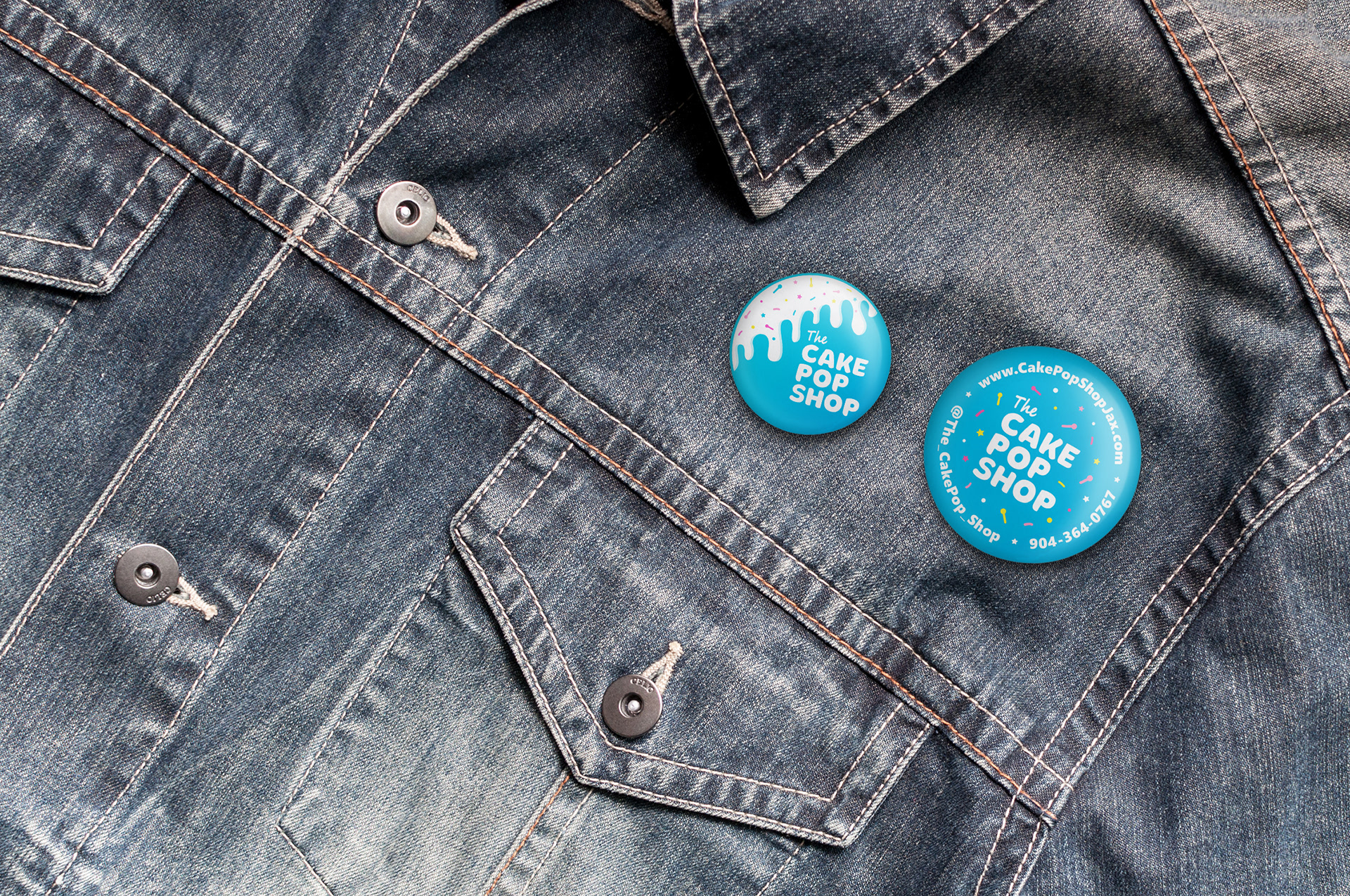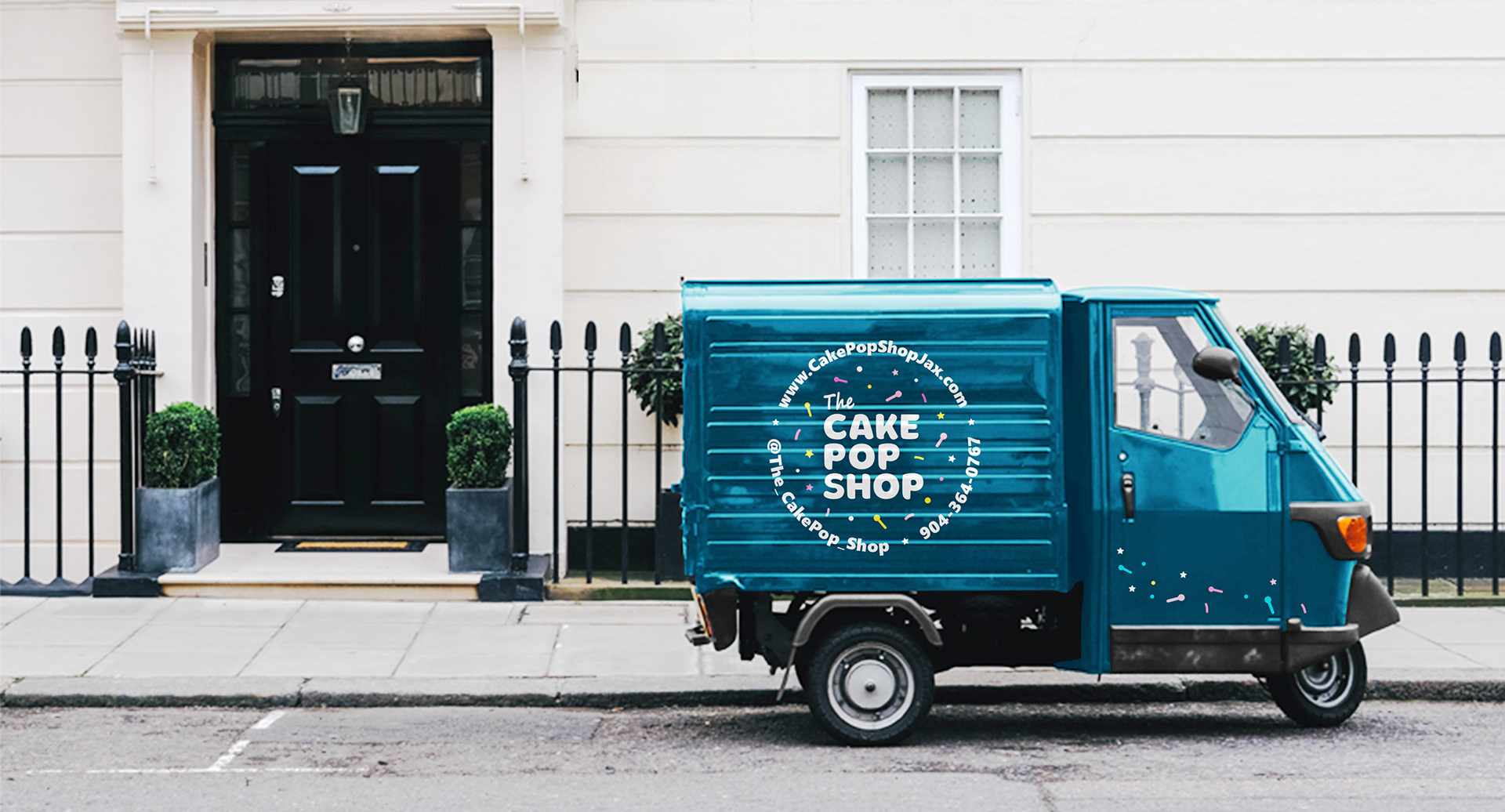 Working with The Cake Pop Shop began in Nov 2019. Through con
cept developme
nt we came up with a perfect logo to encompass their brand. The Jacksonville business will continue their work delivering delicious treats. I am proud to have worked as
a graphic designer to tell their story through my passion.