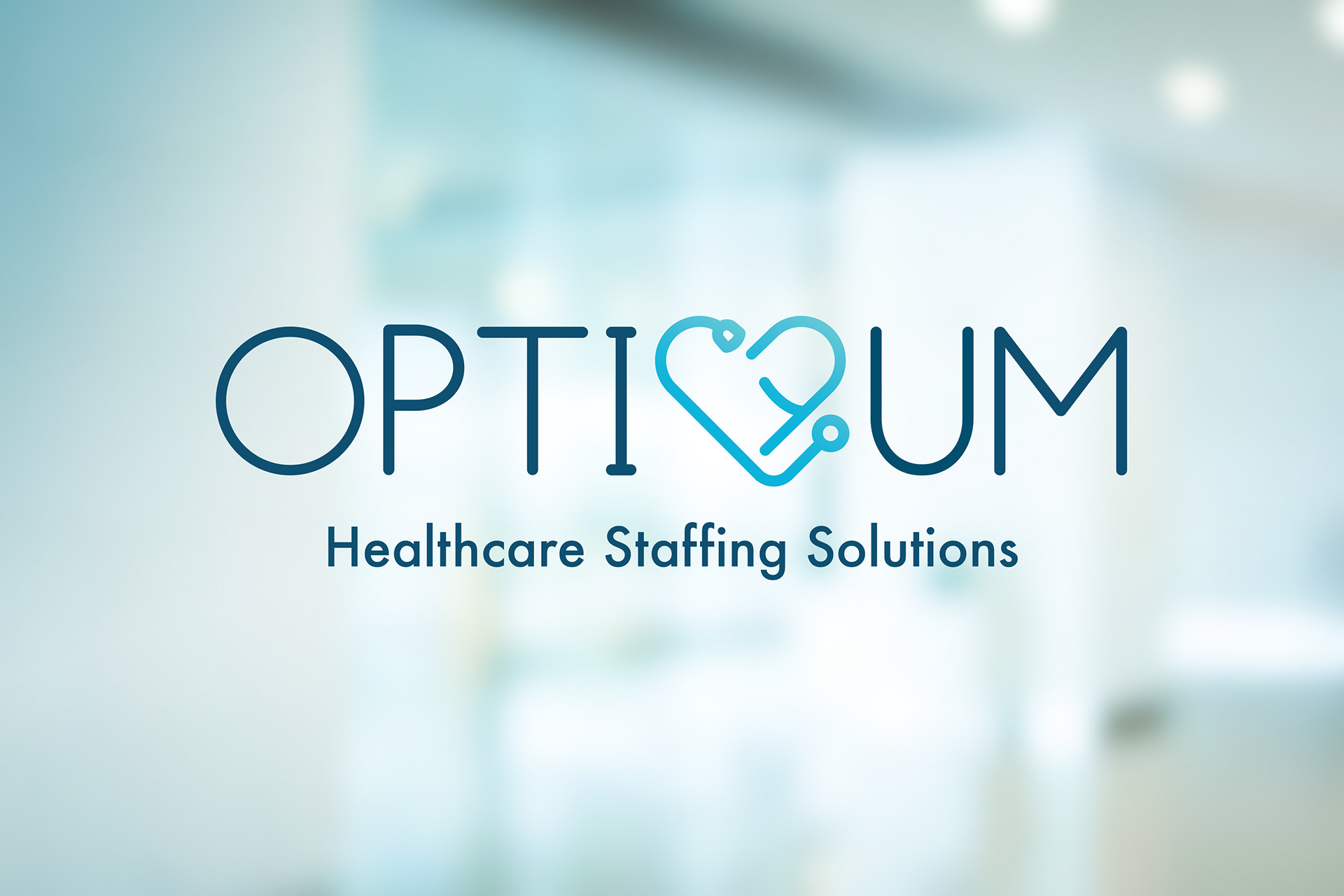 Optimum Healthcare Staffing Solutions - Healthcare Logo
Our challenge is to create a logo for Optimum Healthcare Staffing Solutions. Nurturing, quality care, effective staffing — words that perfectly describe this staffing solutions brand. This staffing agency wanted to expand its services to hospitals, primary care offices, and long-term care homes. Their plans are to decrease nurse burn out, improve patient-nurse ratios and provide quality care to every patient. 

The plan is to create a brand mark that is practical in relaying their message. My solution created a brand mark and visual identity for Healthcare Staffing Solutions. It brings together colors, shapes, and typography in a cohesive mark. It is immediately recognizable, trusting, and loyal within their market niche. The main imagery displays an "M" in the shape of a heart. The heart has a stethoscope and a pill that encompasses the shape of the heart. Furthermore, movement brings your eye from the focal point of the mark to the typography. Together these shapes, lines, and text create a supportive and stable brand mark.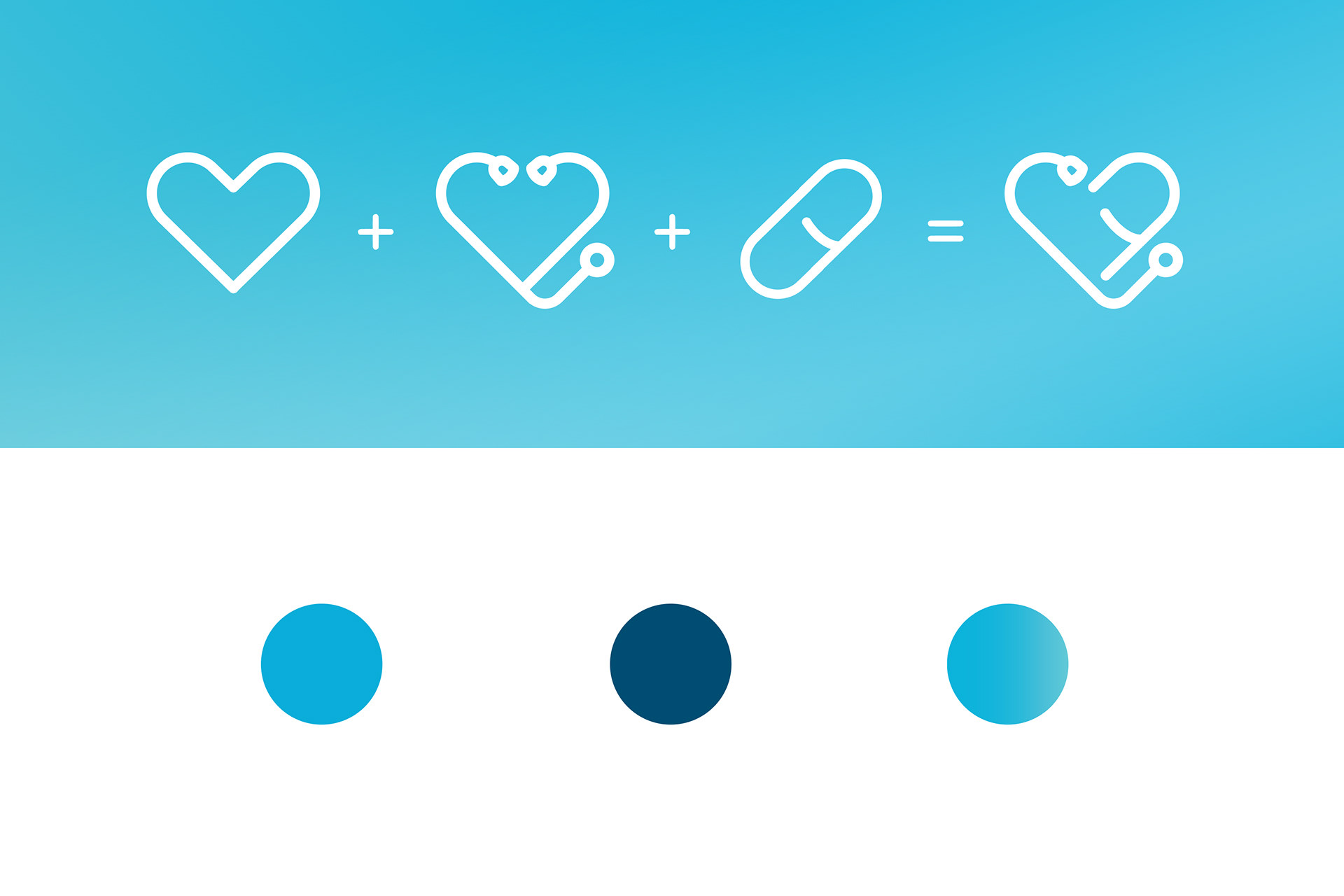 Color theory and psychology is very important in conjunction with brands and your logo. Color can evoke a wide range of responses to its viewer, and it is important to understand the effect it has. This brand mark is met with bold lines and a cool and calm color scheme. Blue is the favorite color of all people. Blue is found in nature's water and sky and is one of the calmest colors. 

We selected an aqua blue, as a primary color for the mark because it invokes cleanliness, strength, dependability, and coolness. Most hues of blue convey a sense of loyalty, cleanliness, and understanding. We used a darker mute blue in the typography to contrast the lightness of the main mark's aqua blue and to stand out on lighter backgrounds. Dark blue is associated with trust, dignity, intelligence, and authority.