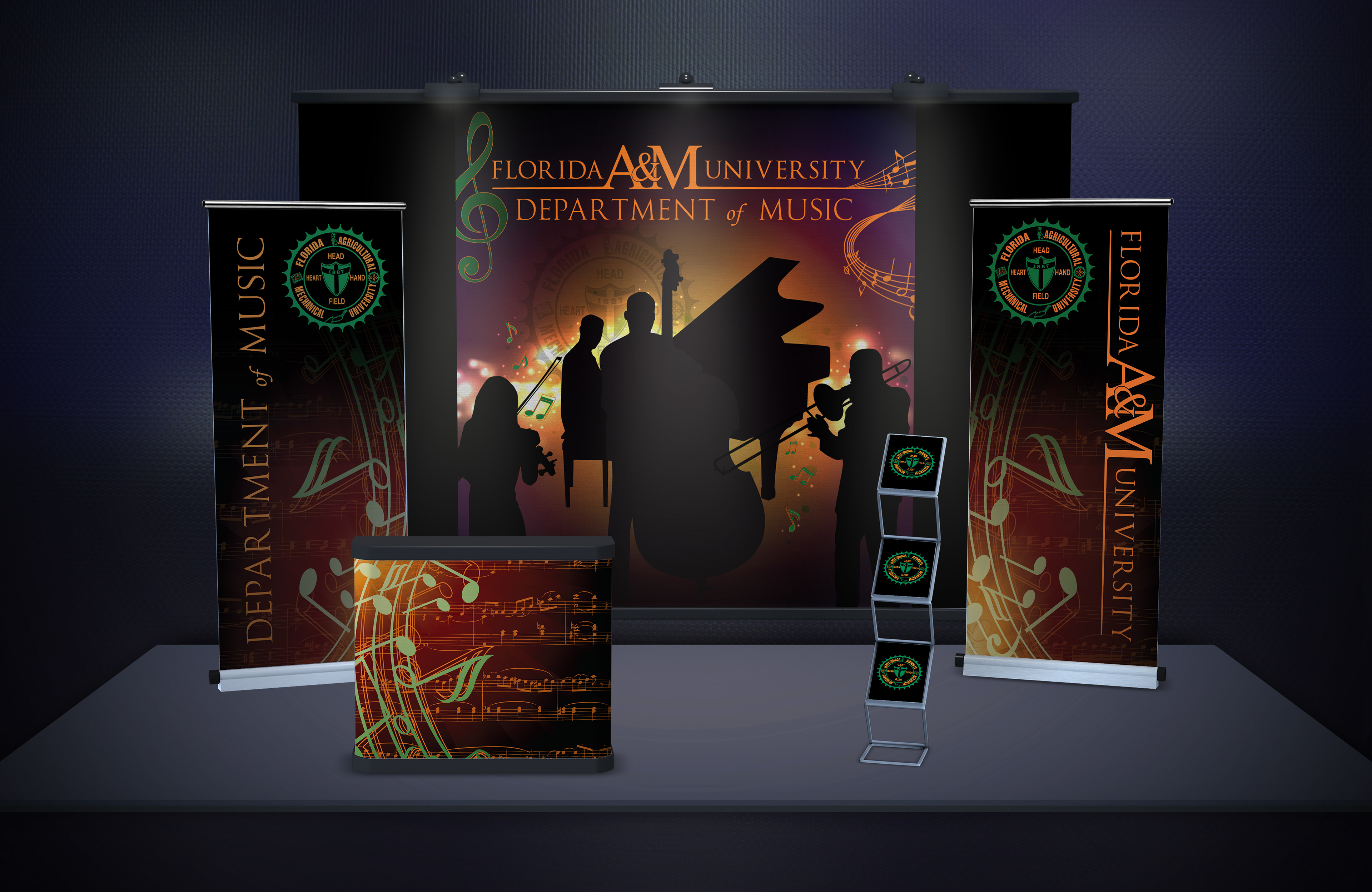 One of the most intriguing projects was from my Alma Mater. These event backdrops and banner designs involved a tight deadline and numerous revisions. I involved myself in the graphic design and absorbed the vision of Dr. Kawachi Clemons of this project. 
The FAMU Department of Music is one of the most recognized schools. It houses the Marching 100, Jazz Jams, Choir, Classical, Music Education and other various studies. 
They have music events and performances year around all over the country. Objectives communicated were that the viewers of the displays would understand when seen, "This is the place to come for music." "Have you heard of us?" and "Diversity." They wanted to design a full event and marketing backdrop and some additional pop-up banners. The design outcome connects the essence of music and historical values among the different organizations in FAMU's Department of Music. The main convention display creates a dramatic setting while vibrate colors dance with the fore/backgrounds of each silhouette.​​​​​​​