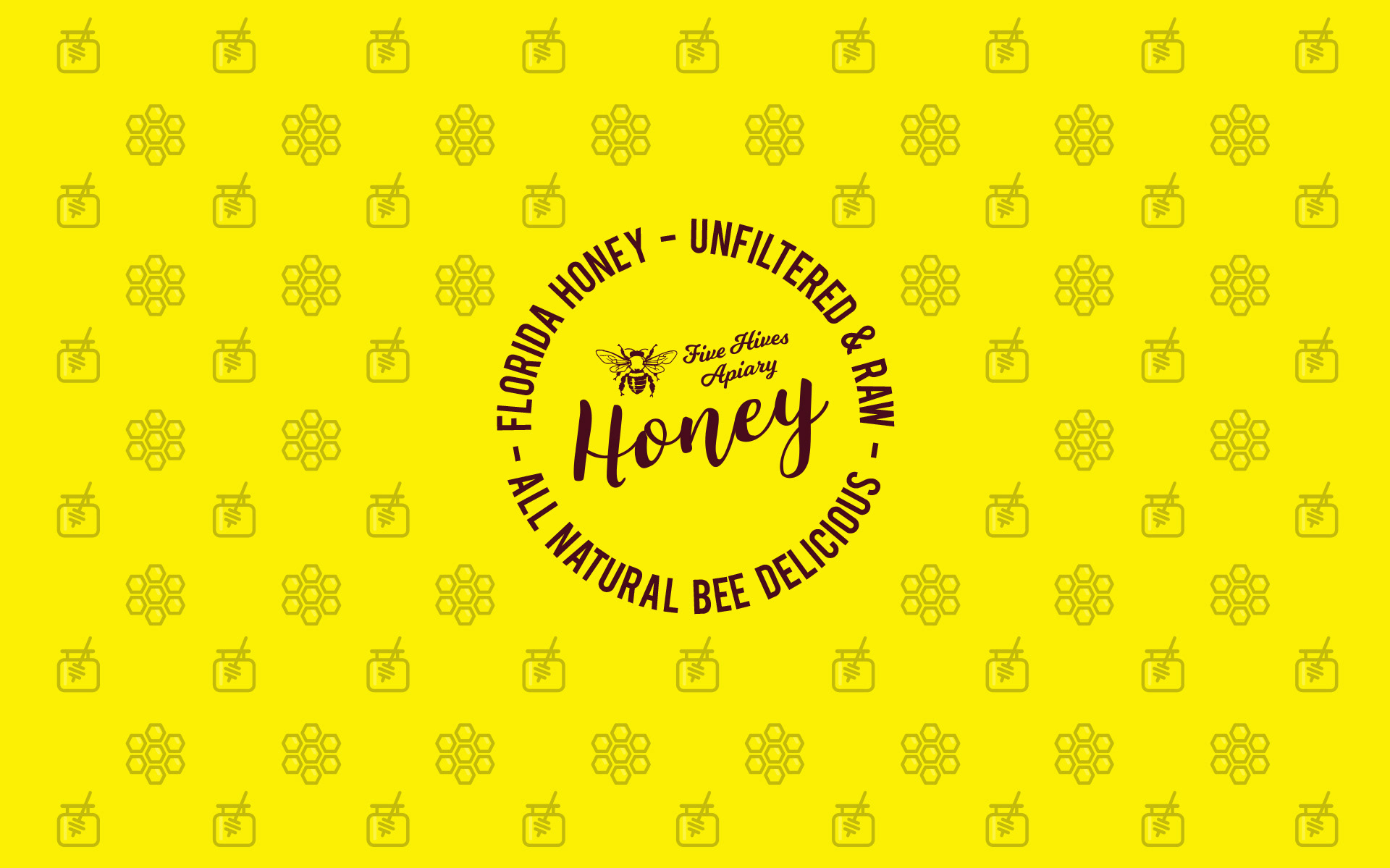 Five Hives Apiary
With the uprising popularity, honey has been established as one of the most delicious substances in the world. This liquid gold has properties that sets it apart from all other food products and we can all thank that to bees. Born in 2013 from beekeeper Matthew Tuma, Five Hives Apiary quickly gained a reputation as a local favorite. His product line features, local honey, various infused honey's, elderberry syrups, bee pollen and wax. Our challenge was to develop a modern logo with a touch of vintage. The brand is built on solid values being pesticide-free, uses 100% natural ingredients and creates a lasting relationship between consumers and bees.
I began with an updated brand mark for Five Hives Apiary. Inspired by vintage marks that depicted the product being produced. We decided to incorporate this branding into the various labels we would be printing for the bottles.
A supporting pattern was developed that suggests a wide range of different items offered. The resulting icons engage with their customers. They contribute to a lively brand personality that also serves to promote the importance of honey and bees.
​​