Power Production Management | Go Green, Go Solar

Founded in 2009, Power Production Management became one of the most reputable solar companies around the Southeast United States. Their firm encompasses a diverse team devoted to making solar energy attainable to all who want it while fighting climate change.

Their decision to use solar energy goes hand in hand with safeguarding our beautiful planet. In addition, using solar power helps consumers with utility costs. Solar energy customers have had their power bills reduced, cut in half, or even entirely eliminated. Year after year the United States is doubling the solar capacity.

I had the opportunity to service Power Production Management with a few designs and concepts to improve their brand. I wanted to add a little dimension to their deliverables through some clear informational design. In particular were their van wraps, which were a major upgrade to what they had. Their vans were consistently driving around and could be turned into moving billboards to obtain new customers. I also created a billboard and newspaper advertisements devoted to solar power.

Before I began working with Power Production Management, they only used the color combos of neon green and dark gray. I added blue hues which added more diversity and broadened their color combo. I was able to add these colors throughout their stationery design and marketing efforts.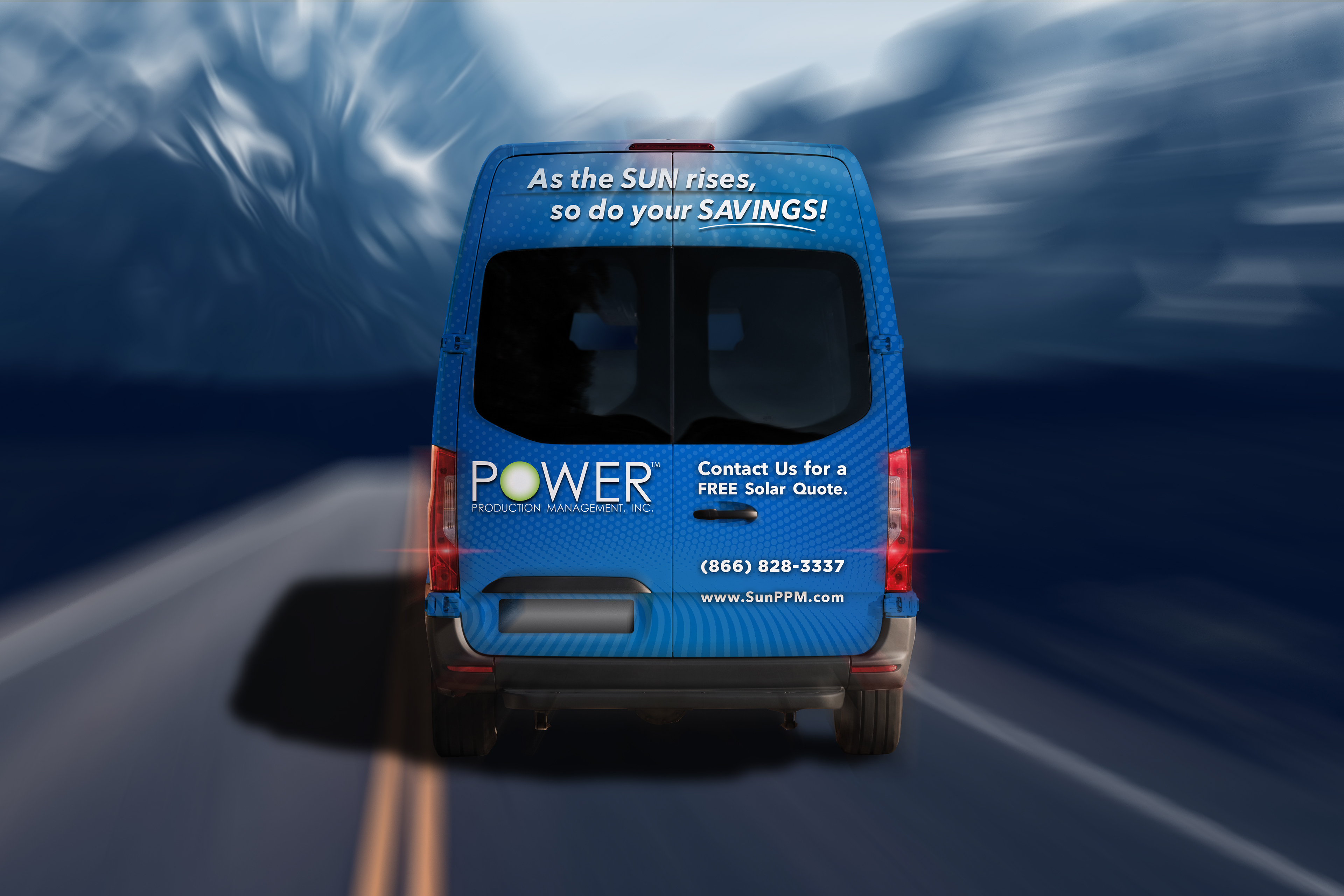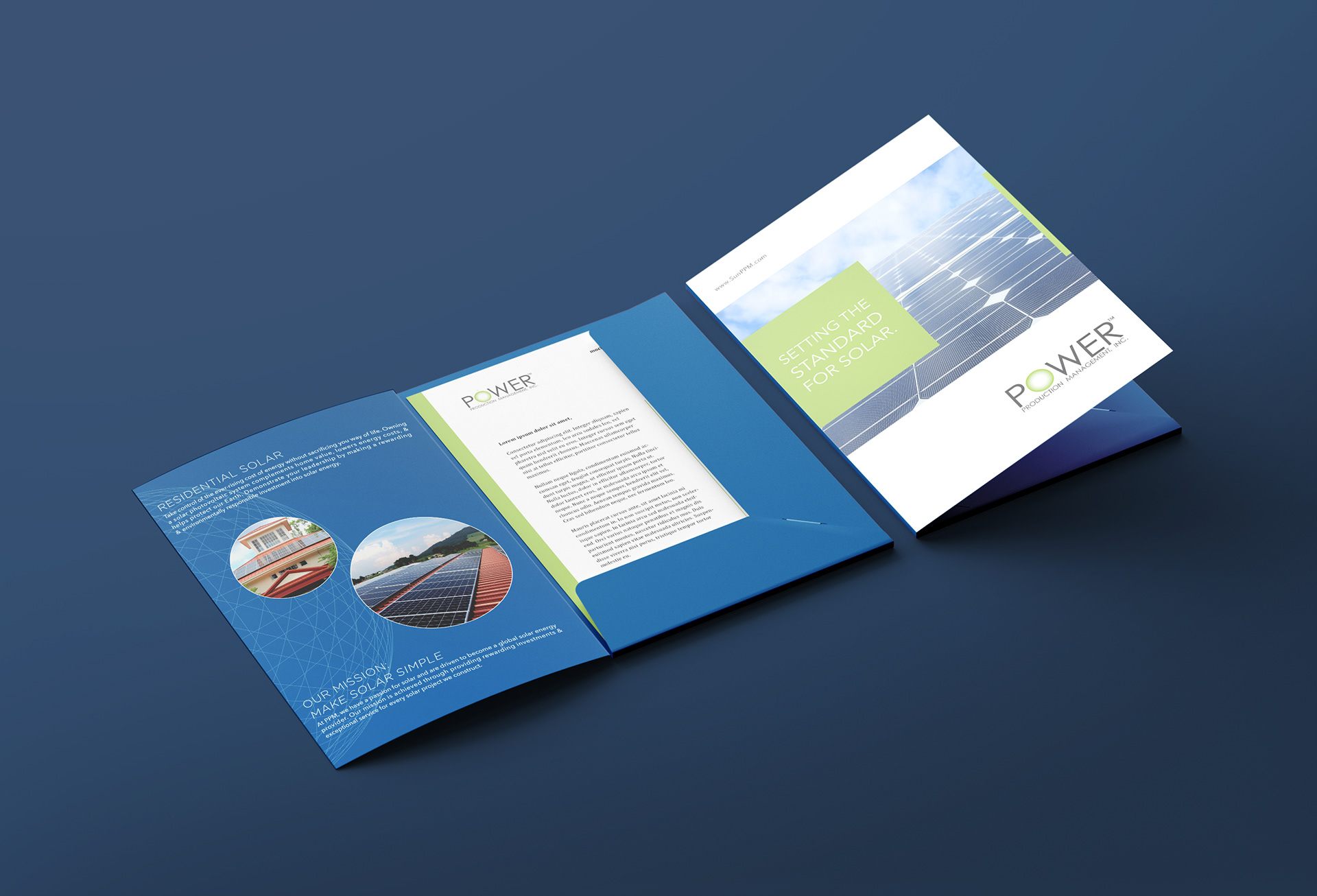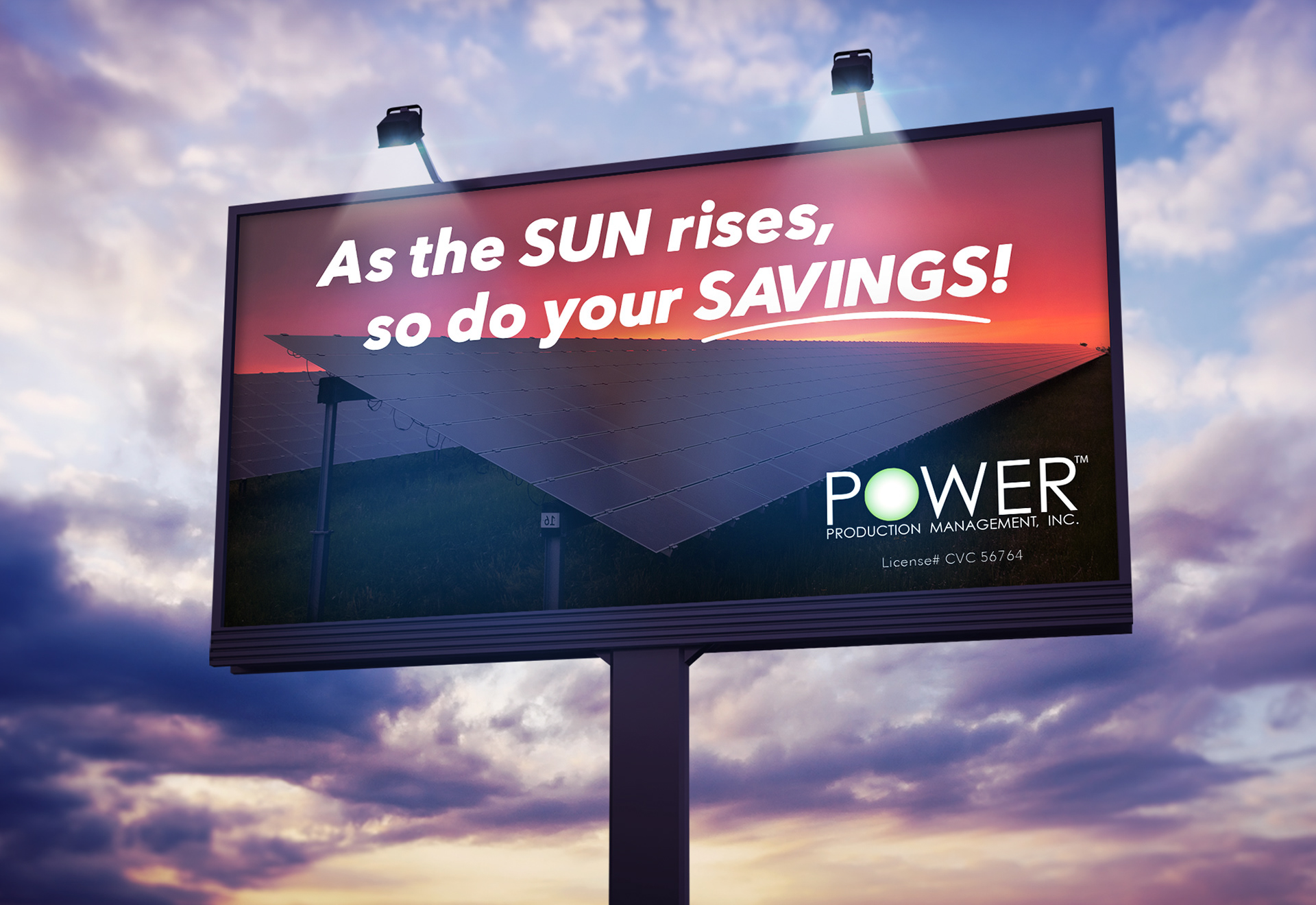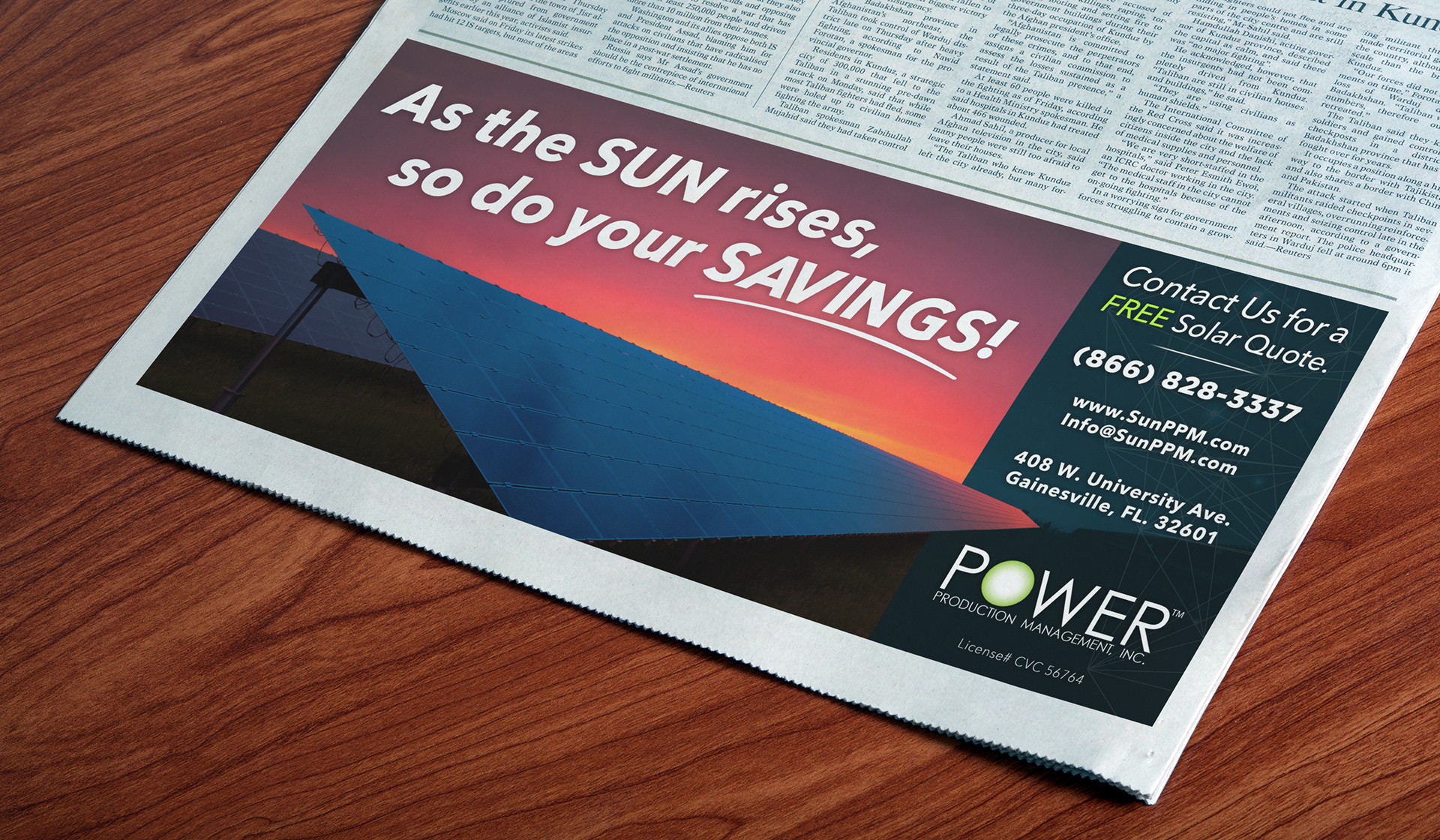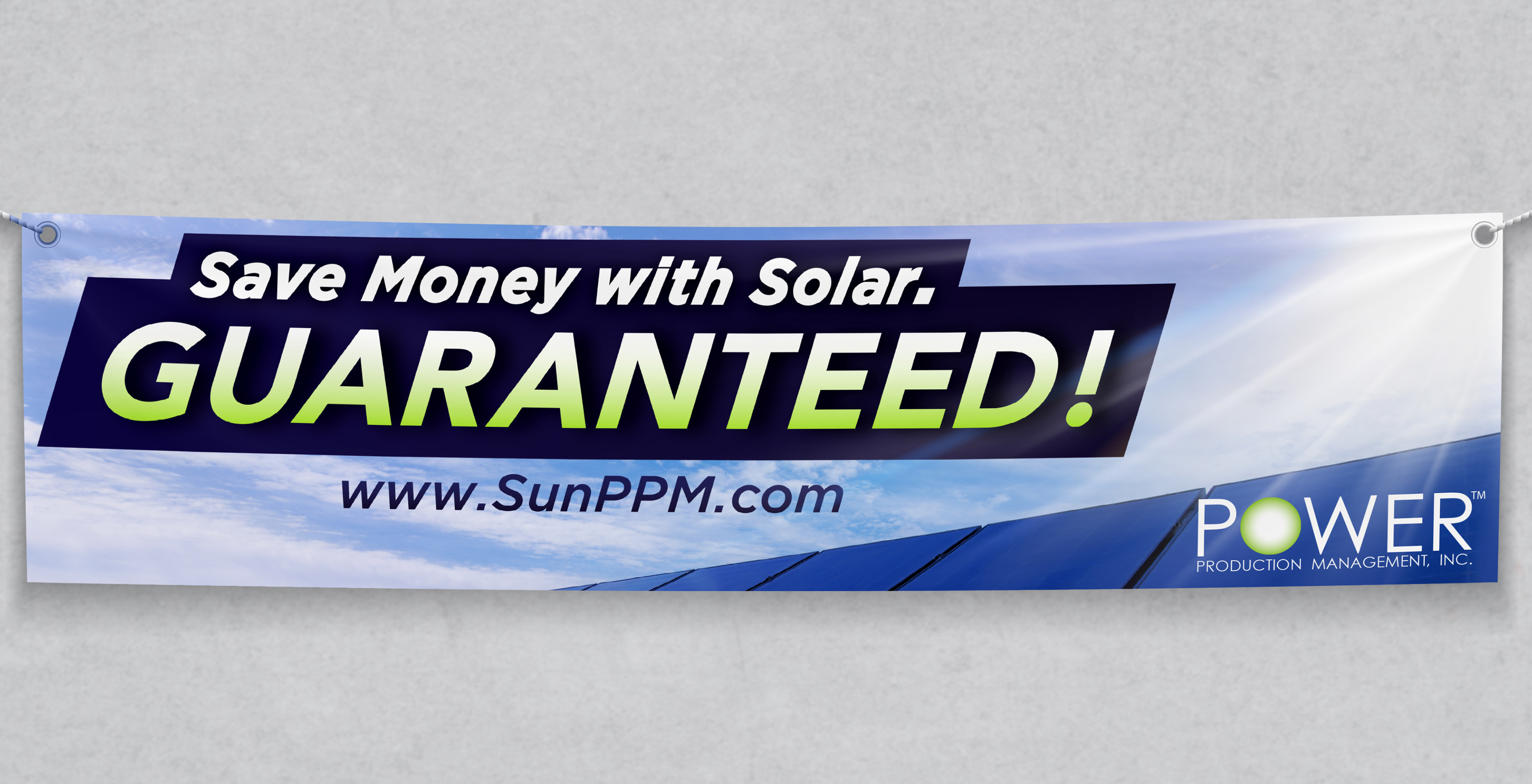 Designing for Power Production Management was an amazing experience. Since 2016, I have grown as a
graphic designer
. I wo
uld lo
ve to produce more meaningful designs for other small businesses like theirs. Please let me know if I can help your company with branding, marketing or anything creative. I am sure we can create something together that everyone will be talking about!